26th Ward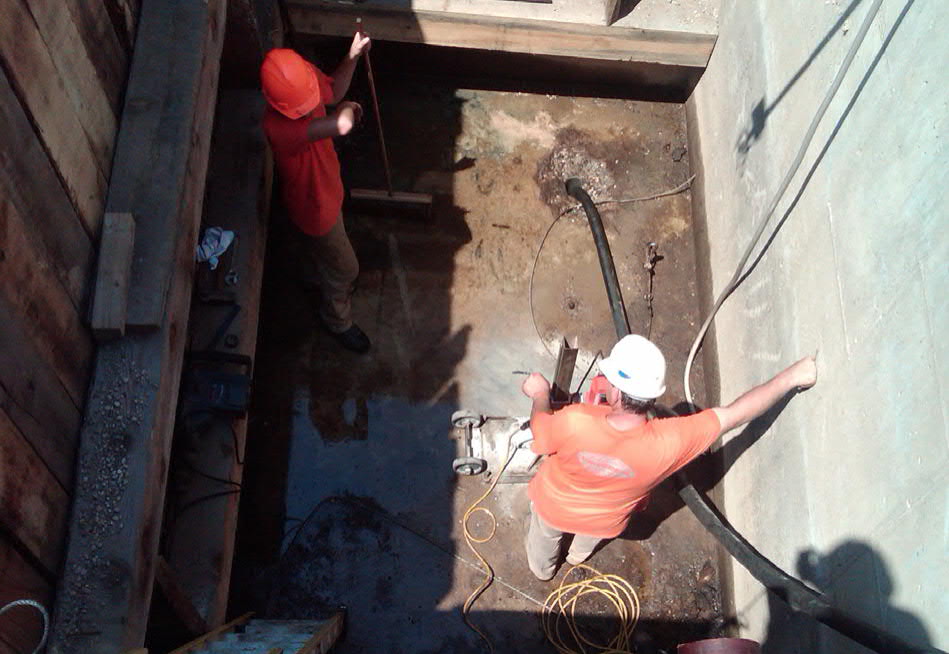 Services Provided:
Emergency Response Site Mobilization
Soil and Groundwater Sampling
Contamination Assessment
Remedial Action Work Plan (RAWP)
In-Situ Bioremediation

Limited Subsurface Investigation and Remediation Services
CORE completed a Limited Subsurface Investigation (LSI) following a release of No. 2 fuel oil at the New York City Department of Environmental Protection 26th Ward Water Pollution Control Plant, located next to Hendrix Creek. The release occurred as the fuel was delivered to a fill port that had been temporarily disconnected from its underground storage tank (UST). The fuel was released to a gravel-filled area around the UST. Initial recovery efforts collected nearly 700 of the 900 gallons of fuel oil released. CORE prepared a LSI Report and Supplemental Environmental Site Investigation Work Plan to summarize the remedial efforts and recommend additional Site investigation activities. CORE collected soil and groundwater samples for laboratory analysis. The Work Plan recommended the installation of soil borings in the area of the release to determine the vertical and horizontal extent of the impacts to the subsurface. CORE prepared a Site-specific Remedial Action Work Plan (RAWP) recommending enhanced in situ bioremediation as an effective solution to remediate residual volatile organic compound (VOC) impacts to the groundwater. CORE oversaw Remedial Actions at the Site in August 2014, including groundwater monitoring and Oxygen Release Compound (ORC) injection through 11 soil borings to address VOC impacts. Following Remedial Actions, post-injection groundwater monitoring samples collected at the Site indicated significantly reduced concentrations of VOCs in groundwater, with all compounds non-detect or at concentrations below their applicable reporting limits. The Site was granted Spill closure by NYSDEC on February 6, 2015.