Our Story
In 2004 CORE opened its doors with its first service: to provide remote technical reporting assistance to contractors in New York City for Petroleum remediation systems. Soon after, CORE contracted with JetBlue Airways to complete Stormwater Pollution Prevention Plans (SWPPPs) for each of the company's 45 stations around the nation. CORE expanded its labor force and services, enabling the organization to be a prime contractor providing hazardous materials management services since 2006 for the New York City Transit Authority, the New York City School Construction Authority, and the State University of New York at Buffalo, Buffalo Public Schools, and Erie County. In 2007 CORE was certified as a Woman Business Enterprise by the Empire State Development Corporation.
From 2009 to the present day, CORE contracts with the New York City Department of Environmental Protection at their Water Pollution Control Plants and Pumping Stations providing them with petroleum bulk storage (PBS) compliance inspections, audit reports and Spill Prevention, Control and Countermeasure (SPCC) plans.
In 2011 two separate contracts were awarded; one of which was our second contract with the New York City Housing Authority, providing lead-based paint inspections in housing developments throughout the city. The second contract was with the New York State Power Authority (NYPA), in which we were awarded a six year contract to provide environmental outfall monitoring under the State Pollutant Discharge Elimination System (SPDES), a New York State program in place at multiple power plants in the downstate region. In 2013, in the Western New York region CORE completed a Phase II environmental site investigation and remediation services in Lewiston New York for the NYPA.
A subsequent contract with NYPA was awarded in 2014 to provide asbestos and lead surveys, design and abatement monitoring and reports for various statewide sites.
We routinely work with the New York State Department of Environmental Conservation on petroleum bulk storage tank issues, petroleum spill cases and remediation efforts. Our Brownfield Investigations at numerous sites in New York State have helped our clients with providing the necessary regulatory compliance they need to resolve their environmental issues.
Through our outstanding certified and licensed staff, CORE has grown to provide a full range of Civil / Site engineering services for commercial and institutional development projects. Essential to these services, is our knowledge and understanding of local, state and federal regulations that govern the design and construction of these facilities.
Since its inception over a decade ago, CORE has remained focused on our clients and our commitment to finding innovative solutions to their environmental and engineering needs. We take pride in maintaining good working relationships not only with our clients but our employees and vendors. It is through these relationships that we are able to grow and prosper as a company. Our mission is to continue this philosophy as we move forward.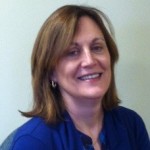 "It's straightforward. Business owners should have access to innovative engineering and environmental solutions to their issues quickly, professionally and affordably so they can return to what they do best. That has been our vision from day one."
Teresa Tramposch, Founder CORE