Mendon – Foster Ave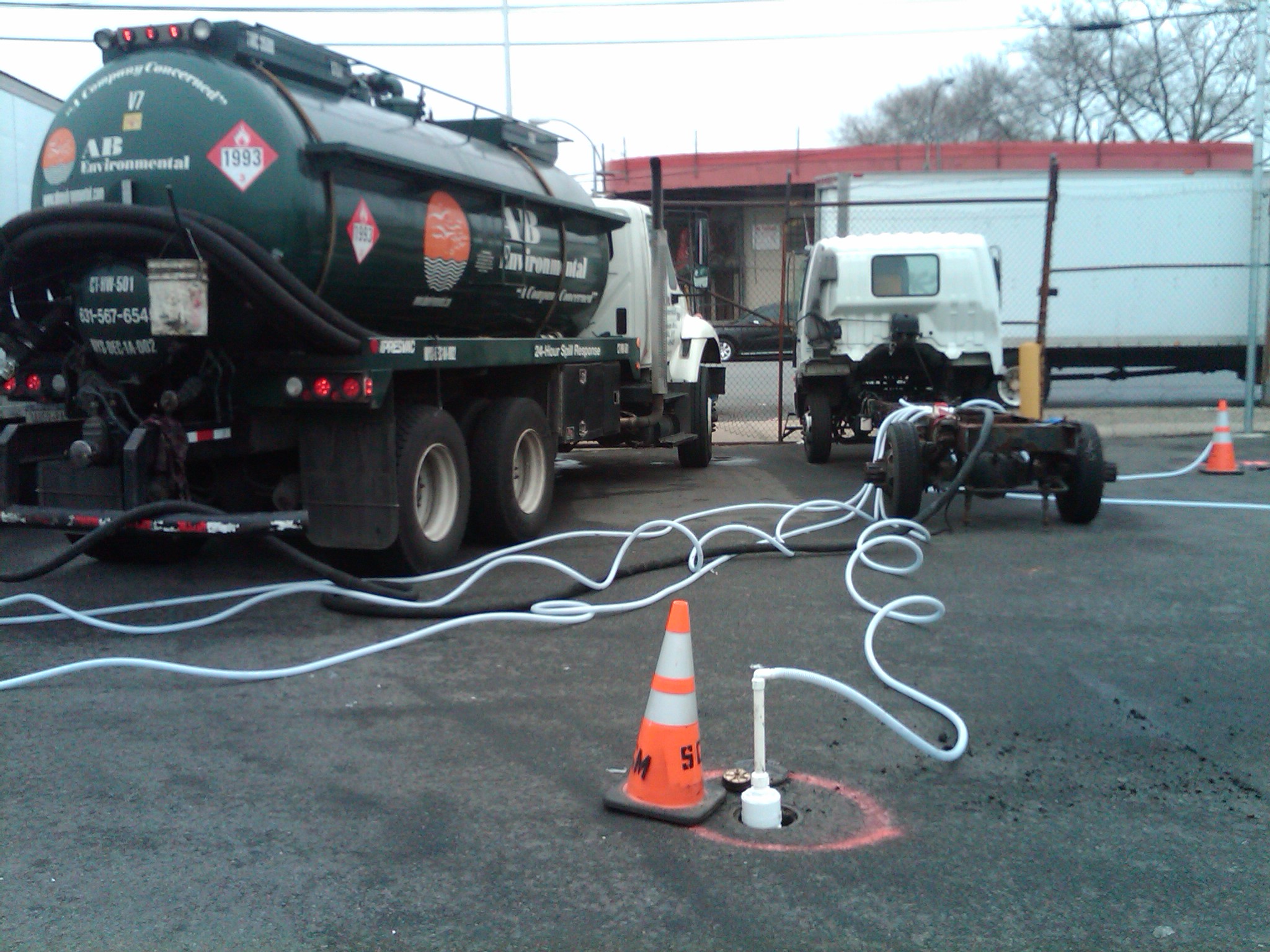 Client:
Mendon Truck Leasing and Rental
Services Provided:
Remedial Actions
Oxygen-Releasing Compound Injection
Quarterly Groundwater Monitoring
Project Reporting to NYSDEC

Site Investigation and Remediation Services
CORE provided investigative and remediation services for the Mendon Truck Leasing Facility located on Foster Avenue in Brooklyn, New York. The Site is currently used as a truck repair and rental facility. Previous Site investigations suggested that on-Site releases of both gasoline and diesel petroleum products had impacted Site groundwater. To address potential source areas, CORE provided all oversight of the closure and removal of 12 underground storage tanks (USTs), including the excavation and removal of impacted soil around the tank field. Groundwater recovery wells were installed for initial recovery of non-aqueous phase liquid (NAPL) petroleum product found on the water table. A vacuum truck was utilized to remove the floating product. CORE prepared and submitted a Corrective Action Work Plan (CAWP) to New York State Department of Environmental Conservation (NYSDEC) to address subsurface impacts. Following approval, CORE completed remedial activities at the Site, including injection of Aventus' EHC-O™ oxygen-releasing compound (ORC). A total of 39 ORC injection points were installed to a depth of 10 feet below ground surface over a treatment area of approximately 6,000 square feet. After product injection, quarterly groundwater monitoring samples were collected during 2008 and 2009, and analyzed for volatile organic compounds (VOCs) and semi-volatile organic compounds (SVOCs). When levels of SVOCs in groundwater were no longer at detectable concentrations, sample analysis was reduced to VOCs only. Groundwater monitoring reports summarizing analytical results were submitted to NYSDEC for approval on a quarterly basis. In addition, CORE completed a vacuum-enhanced fluid recovery (VEFR) program in March 2012. CORE utilized a subcontractor to provide a vacuum truck in order to apply a high-pressure vacuum to a series of six monitoring wells to recover groundwater and residual vapors. VEFR was applied to the monitoring wells for six hours. A total of 1,750 gallons of water were recovered and properly disposed of the subcontractor. The Site was awarded spill closure by NYSDEC in May 2013. Spill closure was awarded in May 2013.